Posts By Month:

---
Blog | Fiberglass pools vs. Gunite pools, how do I choose?
---
Being a gunite swimming pool builder it is sometimes hard to be objective when comparing to a fiberglass pool. But here are a few facts to look at.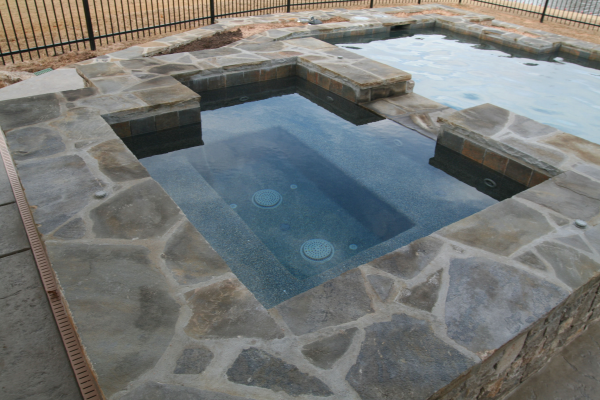 gunite pool fiberglass
Cost to install More by about 25%
Cost for chemicals More by about 15%
Limitation of size No length and width due to moving vessel
Limitation of depth No same as above, deepest ones are 8.5'
Limitation of shape No Limited to manufacturer of shell 15-20 shapes
Limitation of water features No Weight limitations due to shell thickness
Ease of installation quicker by weeks
Maintenance cleans up easier due to smoothness
Customizable Yes
Interior finish smoother
Structurally superior Yes
Perceived as superior Yes
Return on investment ROI Best
So in short some times a fiberglass pool makes sense and sometimes a gunite pool is the better choice. In the long run it will depend on your budget and style of pool you want.
Good luck on your quest for an awsome pool!
Topics:
all
,
Fiberglass pools
,
gunite pools
,
gunite vs. fiberglass