Posts By Month:

---
Blog | Helping your pool designer will help you!
---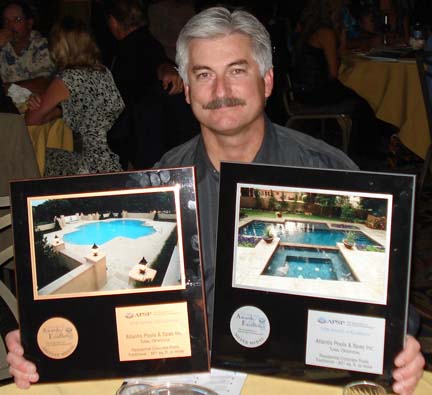 As a pool designer, builder and pool company owner, I have been designing pools for well over 30 years. The one thing clients almost always say when they call in for an appointment is "they are getting bids for a pool". This is hardly ever the case. Usually they are calling 3 or 4 different pool builders and getting back 3 or 4 different pool designs with numbers all over the place. When this happens they are actually hurting their chance of getting a fair quote. Or quotes that can actually be compared.
The best way to get competitive "bids" on a pool is to have a set of plans with specifications spelling out what is included and excluded. People often think that spending one or two thousand dollars for a plan is a waste of money. It actually has the exact opposite effect. By having a pool plan with specifications all the pool builders you are considering are "bidding" the exact same project. It will save you way more money than the plans cost. You will end up with very competitive "bids" and then be able to make an educated decision.
Another thing you need to consider is how much are you wanting to spend. Often our clients have a budget but think if they disclose it their bid will come back right at that number. It actually will not, unless they are very good at figuring project costs. The thing is when we meet with a potential client and gather the information for their design. We don't know if they are just talking to us of five other builders. Plus a reputable builder will have a detailed spread sheet with job costs. So it doesn't matter if you talk to one builder or five builders. Your quotes should be competitive.
Lastly if you are going to get "bids" without a plan and specifications. Then at least be sure and tell all of them the exact same things. Such as what size of pool, not just length and width. But also perimeter feet. How deep of a pool you want? Do you want a spa? What type of heater and size do you want? Anyway you get the idea. Have a detailed list of what you want and expect to be included in your bid. That may help you avoid a few surprises after you pool builder starts your pool.
Topics:
all
,
Pool bid
,
pool estimate
,
pool quote
,
swimming pool bid
,
swimming pool quote