Posts By Month:

---
Blog | How much should I budget for a new pool?
---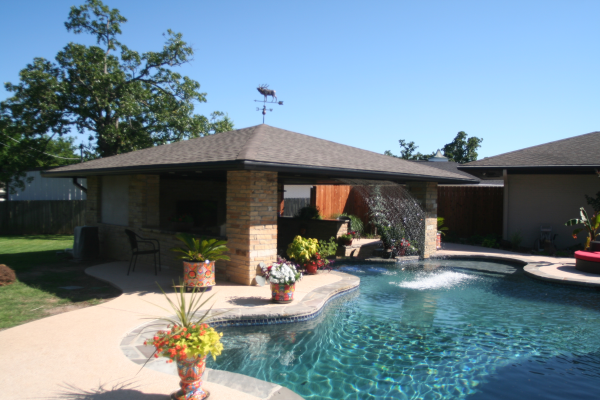 When deciding to have a pool constructed in your backyard. You must first decide how much do you want to spend? Often times people don't have any idea what the actual costs are associated with installing an in ground pool. But there is a formula you can use that will help you determine what to spend. The total backyard project including the pool, fence, utilities, decking, landscaping and sod should not be over 25% of the value of your home. So if you home costs $300,000.00 then your budget should be around $75,000.00.
This is only a guide line for future resale of your property. In other words to get the most money back on your investment. It is not always heeded though. I have had clients spend a lot less and I have had clients spend a lot more. Sometime clients have no intention of ever moving. Therefore they don't care about ratios but rather care about getting exactly what they want no matter what the cost is.
So don't be afraid to tell your pool designer what your budget is. At least give them a range of where you would like to be. It may save you and them a lot of wasted time on your overall design. I look at it like when you call a Realtor. You don't call and tell them to "find me a house". Usually the first words out of their mouth is "What price range do you want to look at ?" It's kind of the same way of buying a car. When I go out to buy a car I don't go look at Volkswagens, Cadillac and Lamborghini's. That would be a waste of my time and the dealerships time as well. So save yourself and your pool designer some time by having a budget in mind.
John Oliver is a CBP, President of Atlantis Pools & Spas Inc., In Tulsa, Oklahoma.
Topics:
all
,
budget for a pool
,
Pool costs
,
Swimming Pool Budget