Posts By Month:

---
Blog | Infinity edge pools, it's all about your point of prospective!
---
One thing about infinity edge pools (also called negative edge and vanishing edge) is how the view is perceived looking out past the edge where the water flows over. There is a direct relationship as to the way the edge slopes and to how far you can see beyond the edge of the over flow. What this means is sometimes you see infinity pools where the edge slopes in toward the pool and sometimes you see pools where they slope away from the pool.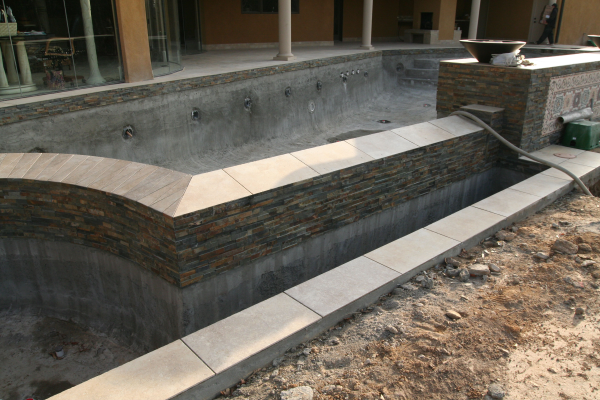 I am using pictures of pools that are at unfinished stages so you can see the edge easier. The above pool is an example of an edge sloping away from the pool.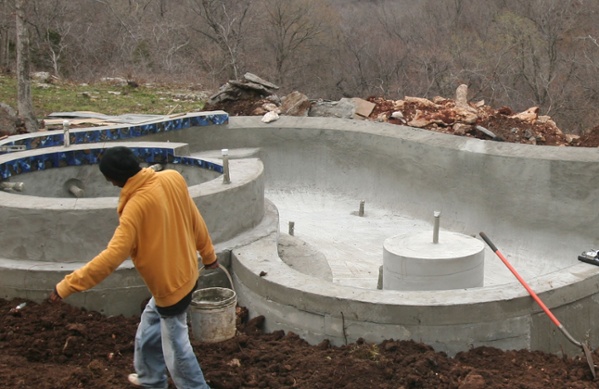 This photo is an example of an infinity edge sloping in toward the pool.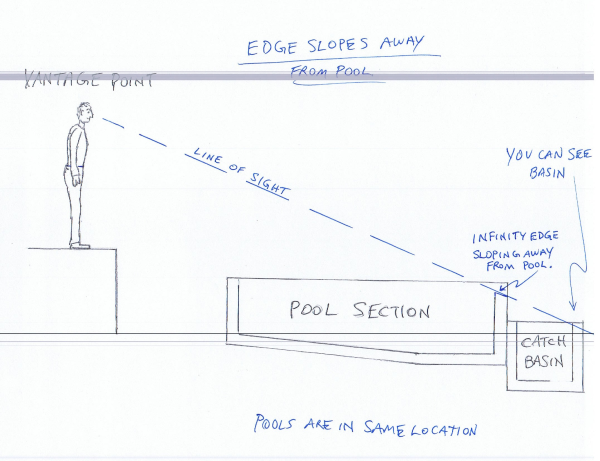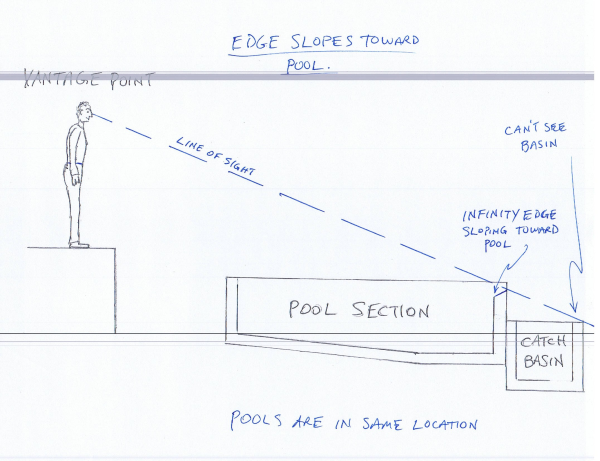 In the two drawings above the man and the pool are in the exact same location. Only the slope of the infinity edge has changed. You can see by sloping the edge in you will be able to hide anything you would prefer not to see. Most of the pools you see that are Infinity edge pools have the slope going away from the pool. The reason is that is what everyone expects. Not because anyone put any real thought into it. So if you are thinking about having an Infinity edge pool built you may want to consider which way you want the edge!
Topics:
all
,
edge pool
,
edge pools
,
Infinity edge
,
negative edge
,
vanishing edge