Posts By Month:

---
Blog | Pool buyers checklist, 10 things to think about.
---
Here is a check list of things to consider when purchasing a swimming pool.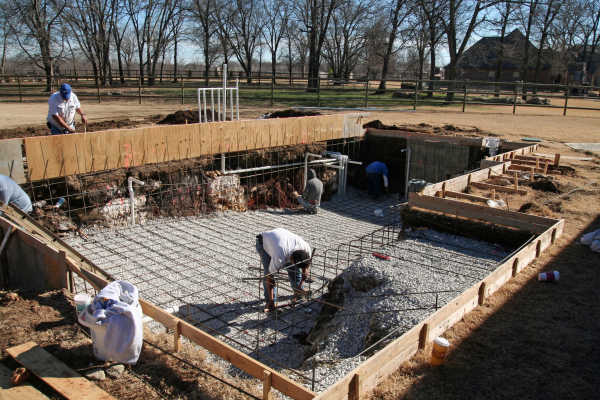 How do you see you and your family using the pool? Are you wanting to play volleyball or dive off a board into 9' of water. It often happens that our customers want to do both. But when they see the size of the pool needed vs. the cost they usually land on one. This is because it is very difficult to play volleyball in a diving pool. Unless you are in fantastic shape and can tread water for extended periods of time. Of course you can not dive into a volleyball pool, at least not very safely.
What length of time do you want to use your pool during the year? Do you want to swim year around? Or just during the summer or extend your swimming a few months? If you want to swim more than just the summer months you may need to consider buying a heater, depending on where you live. In my area (Tulsa) there are many months where the weather is fine but the water is to cold to swim. With a heater we can add April and May in the spring and September and October in the fall. So think about how you will see your family using your pool in your area.
How big of a pool do you actually need? This is a very important question because like most things the bigger the pool the higher the costs to build it. So if you are empty nester's you may want a smaller pool. Or if your children have kids and you want to see more of them you may want a little large pool. So they have room to play.
How much decking do you need or want? That goes along with the previous question. Do you plan on entertaining large groups of people? Or will it be just you and a couple of friends around the pool. What many people do not realize until they have their pool for a while is that you spend 90% of the time out around the pool vs. 10% in the pool! So think about designing different areas to gather around the pool.
Do you want a spa? Will you use it? I would estimate that we have built spas on 50% of the pools we have built over the years. If you think that you would use a spa then incorporate it into your plan. You may use your spa more than you use your pool. Or if you are like me my family uses the spa more than I do.
Who is going to take care of the pool? Do you have time to clean it and check the chemicals? If not then are you going to hire a service company to take care of it. Be sure and budget that in for operating costs.
That leads to my next question. How much is going to cost to run your pool. That is a broad question because each pool is different. The cost factors are. How large is the pool? The larger the pool the greater the cost to operate. How much direct sun light is my pool in during the day. The more sun light the more chemicals you will need. What is the bather load? Of course the more people swimming the more chemicals you will use also. So consider these factors when buying a pool.
What style of pool do you want? Do you like curves or free form shapes? Do you like straight lines and a more formal look? You and your pool designer can look at your home and yard to see what style fits best. It may be you are thinking formal and your yard may lead to a more natural style pool.
Who is going to fix your yard after construction? Make sure what you are responsible for and what your builder is. Construction of a pool makes a huge mess. As I always say "you can't make an omelet without breaking a few eggs". So find out who is going to sod, landscape, repair irrigation etc.
.What type of warranty is included? Who is the warranty service center? This is of course important if a problem arises. Has the company you are considering been in business a long time. Your warranty is only as good as the company that is offering it. I actually had a lady call me a few years ago that had one of my competitors install her pool. They had went out of business several years ago. She stated when she called me that they told her she had a lifetime warranty on her pool structure. Well it had cracked and I had to inform her that the warranty was not in effect because her builder was no longer in business. So be sure of the builder you select.
Hopefully this information will help you decide what pool you want and who you want to build it.
Topics:
all
,
Pool buyers check list
,
Pool check list