Posts By Month:

---
Blog | Swimming pool water line, tile and other choices.
---
One of the things homeowners building pools really enjoy is selecting a tile for their pools water line.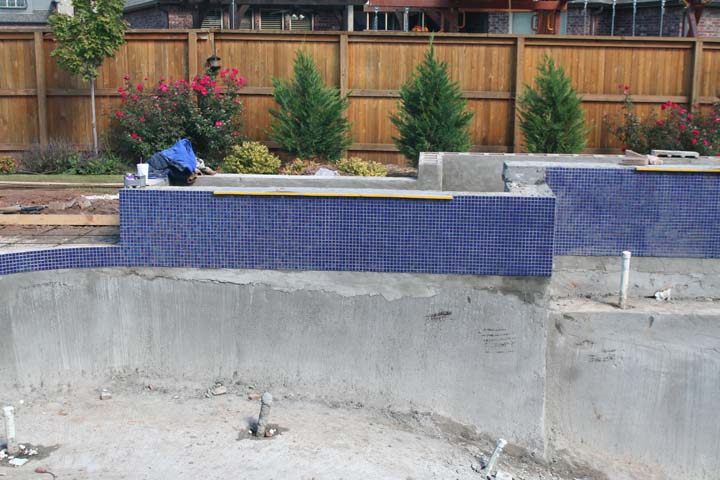 Although tile at the perimeter of the pool makes for a prettier pool it actually serves a purpose. What it does is it creates a smooth surface for body oil, sunscreen and dirt to stick to. Without tile the scum would stick to the plaster finish. The tile usually has a glaze therefore making it easier to clean.
There are many choices available for tile around a pool. Depending on what part of the country you live in you may want to use frost proof tile. If you are building a pool in an area that has freezing temperatures you must use frost proof tile. If you don't it surely will delaminate or crack and that can be costly to fix.
When choosing a material for the water line of your pool don't be afraid to think outside the box. It may be a little more involved but you may want to use rock as you water line material. We have done this numerous times and the home owners always love it. I have attached a photo below of a pool with rock for the water line.
Another way to use rocks for water lines is boulders. With natural pools that incorporate waterfalls, boulders are an excellent choice. When the pool is set up for gunite a shelf is formed out past the normal pool size and a little lower. This way when the boulders are set they will be down in the water. It makes a more natural looking effect. Here is a picture of such a boulder set up.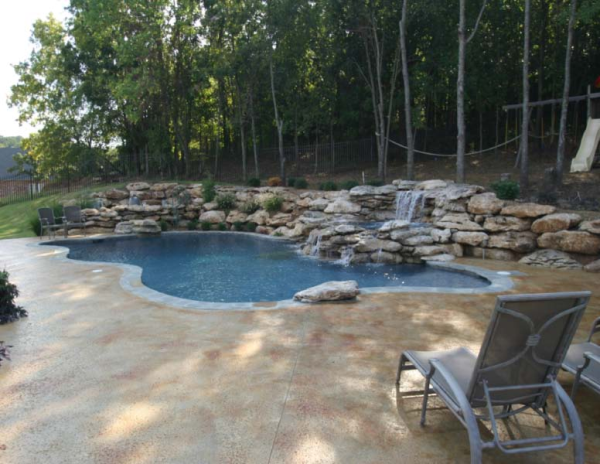 You can see there are more choices available than you probably thought. So best of luck on your pool project.
Topics:
all
,
boulders
,
rock
,
rock water line
,
Tile
,
water line tile