Posts By Month:

---
Blog | Swimmming pool phrases and componets you need to know.
---
There are many components and parts that go into building a swimming pool. So today we are going to look at different parts and names to go with those parts. This is the best way for you to be able to talk to your prospective pool contractor and have him understand what you want. We will be listing things that have to do with a gunite swimming pool because that is what we build.
Excavation- This is the digging out of the earth for the pool to be installed.
Gunite- The structural part of the pool. Gunite basically is a concrete mix that has very small pea gravel a higher content of cement than sidewalks and a lesser amount of water. It is pneumatically applied to the rebar in the pool.
Bond Beam- The top portion of the gunite where the tile if placed. This part of the pool is generally 12" thick for extra strength.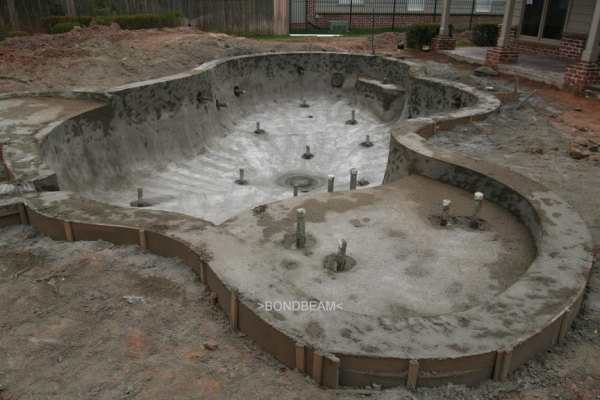 Break- This is the place in the pool where it goes from shallow to deep.
Rebar- This is the steel reinforcement used as the skeleton of the pool for the gunite to hold on to. Also to keep the pool from cracking.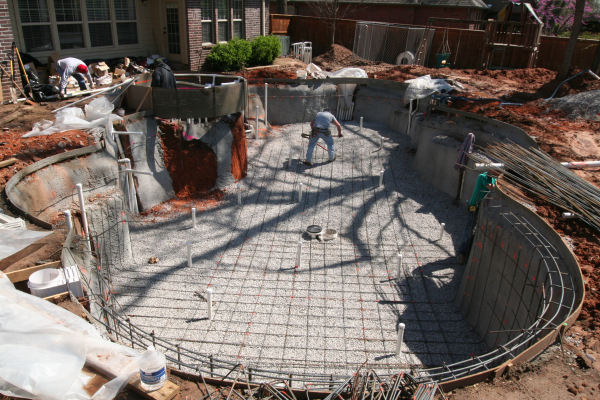 Tile- The tile is typically a 6" band around the top portion of the pool (bond beam) at the water line (level).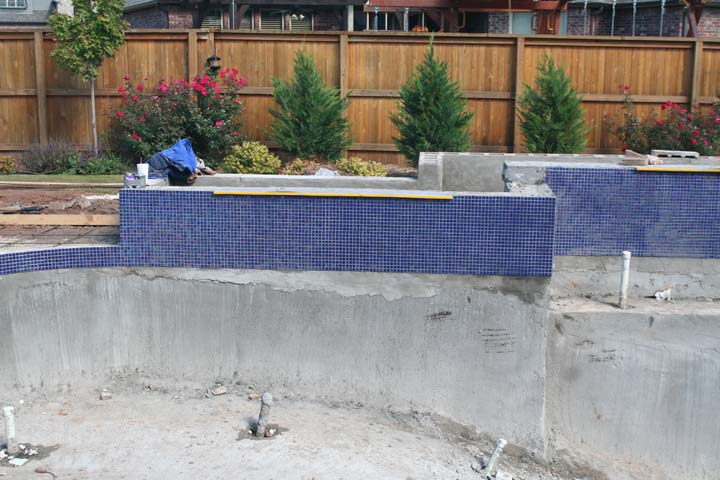 Plaster- This is the interior finish of the pool that makes it smooth and water proof.
Pebble- Same as above. An interior finish that although is more durable than plaster it is not as smooth. This is due to the random sizes and shapes of the pebbles.
Plumbing- The pipe (PVC) that is used for the pools circulation system. All PVC should be ridged schedule 40 pipe minimum.
Pump- This is the piece of equipment that moves the water from and back to the pool.
Filter- The filter is where the water from the pump goes to catch the debris out of the pool.
Returns- These are the holes at the side of the pool about 18" down where the water that has been filtered is returned to the pool.
Skimmer- The skimmer is the rectangular hole at the tile line where the debris that is sucked in by the pump goes through first.
Main drain- Is another suction point in the pool located at the deep end floor of the pool. It sucks up small debris and also sends it trough the filter.
In-floor- This usually means in-floor cleaner. It is a cleaner that is built into the pool. They use nozzles that pop up and shoot water out so the debris can be filtered out.
This is a partial list that should help you understand a few parts of what goes into pool construction.
Topics:
all
,
Pool constuction
,
Pool phases
,
Pool phrases