Posts By Month:

---
Blog | To dive or not to dive? Or how are you going to use your pool?
---
To build a pool with a diving end or not is something each family needs to decide. The reason to ask this question is usually because of budget restraints. It can be very expensive to build a pool with a diving end that also accommodates playing games such as volleyball. With an average diving pool that is 36' long you will only have 12' to 15' of shallow end due to the location of the break and the location of the steps in the shallow end. Lets look at this a little closer.
First the diving pool. The reason the shallow end is so small is mainly due to safety factors. The transition where the shallow end of the pool goes into the deep end is called the "break". In our typical diving pool we finish our shallow end at 3.5' and the break usually around 5'. So the shallow end is already getting deep before you get to the slope. The "slope" is the point beyond the "break" that goes down to the diving depth. Our standard diving depth is 8.5'. This is the deepest part of the pool. The break is normally about 21' from the deep end wall. This is so that when a person dives off the diving board they will not hit the slope and injure themselves. So you literally have less than 40% of the pool that is not over your head. Look at the example below that is diving depth. Then look at the other one that will finish 6' deep.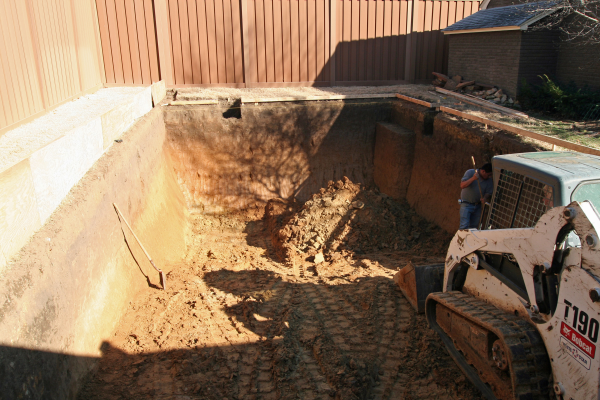 Another pool to consider for your family would be a shallow pool or play pool. Some of these pools are shallow on both ends and deeper in the middle. Some are just deep on one end. The difference is they are not as deep as the diving pool. If you built a pool with a maximum depth of 5' you would have a pool that would be almost 100% not over your head. This type of pool is a great pool for a family with children that like to play games in the water. The other plus is shallow pools cost less to build and there is less water to sanitize. So you will save money on the front end and the back end.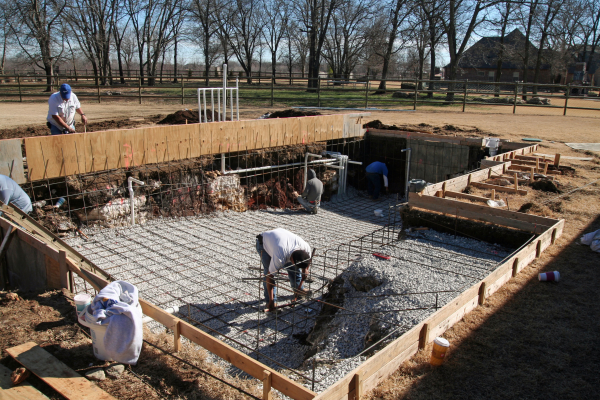 So decide how you and your family will use your future pool. Before you build it.
Topics:
all
,
Diving pool
,
play pool
,
pool depth
,
shallow pool
,
sport pool