Posts By Month:

---
Blog | What is a perimeter over flow pool?
---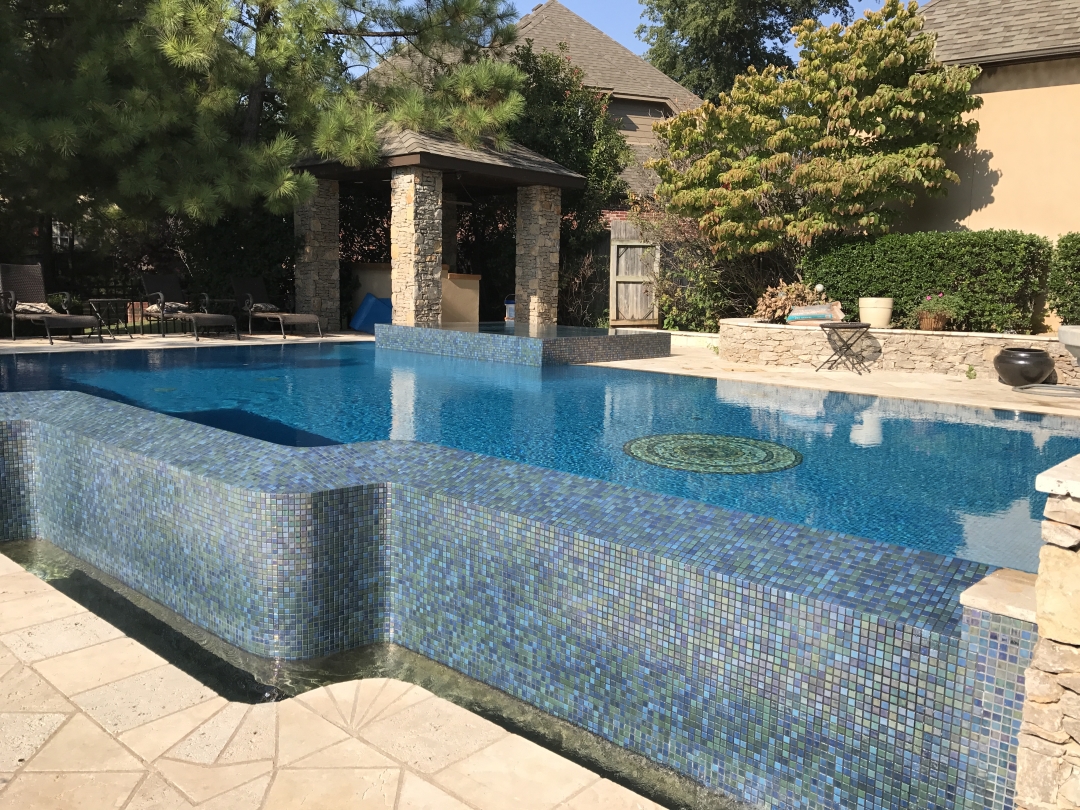 Fifteen years ago the new rage was Infinity edge pools. The newest type of pools now are perimeter overflow pools. This type of pool has the look of overflowing on all four sides of the pool as opposed to most infinity pools that over flow on side only. So in effect the water is level with the decking. Although perimeter overflow pools are really cool to look at they are by far the most difficult to build. The pool above has a traditional vanishing edge with a perimeter overflow on the other three sides. If you look closely you can see the water is level with the decking. The pool below has the water level with the decking as well. These are a couple of examples of perimeter overflow pools.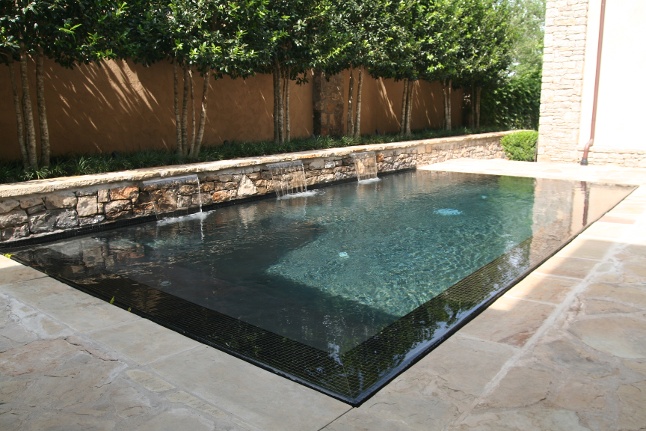 The biggest problem pool builders that are unfamiliar with constructing these types of pools run into are the hydraulics. These pools require underground tanks and special electronic water levelers.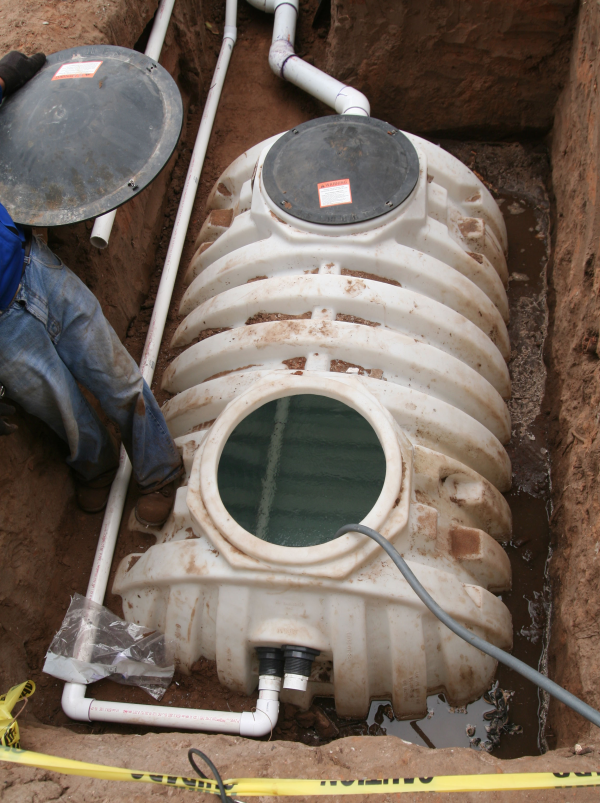 In the picture below the above under ground tank is marked.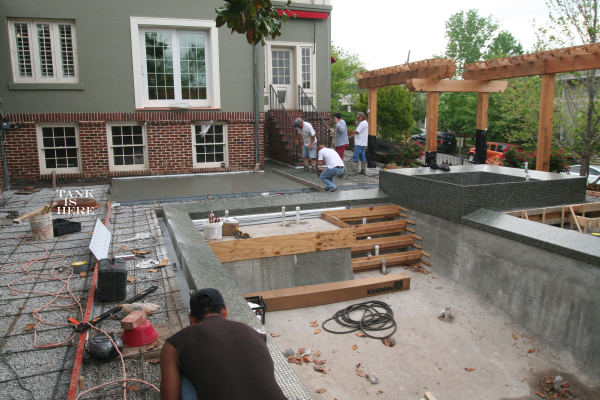 So if you are wanting one of these types of pools don't let just any pool builder attempt it. Make sure they either have training or experience installing one.
Here is a link to construction pictures of the above pool.
http://www.atlantispoolsandspasinc.com/currentprojectPhotos.asp?categoryid=50
Topics:
all
,
infinity pool Tulsa
,
Perimeter overflow pool
,
Tulsa perimeter overflow pool