Posts By Month:

---
Blog | What is pool coping?
---
Pool coping is the material above the tile line that generally covers the top of the pool structure. This part of the pool is normally 12" wide and is called the bondbeam. The pool coping is used to separate the pool structure from the pool decking.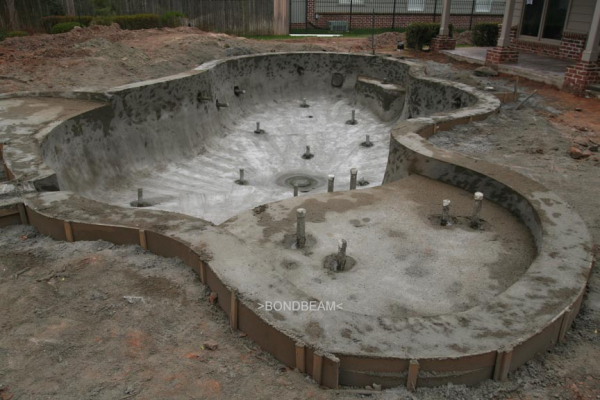 This coping also serves as a frame around the pool. Much like a frame around a picture or painting. Coping comes in many different materials such as poured concrete, brick, flagstone, pre-cast concrete, travertine or tile.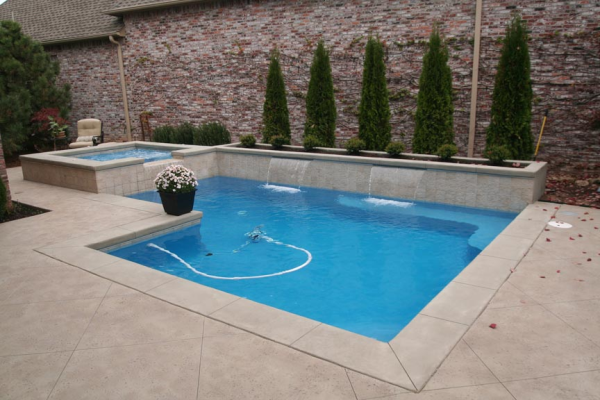 The above is an example of poured concrete cantilever coping. Coping also serves a purpose. It separates the decking from the pool structure. By doing this the deck can move without having an adverse effect on the pool or pool tile. When coping is installed a bond breaker material is installed behind it before the decking is poured. The material used for this is usually a foam material that comes in a roll. It can be glued on or nailed on. After the decking is installed this foam material is removed. The gap left after removal is caulked with a self leveling material.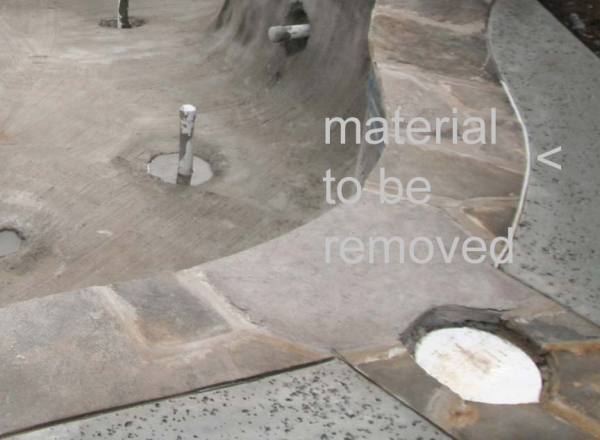 The above photo shows the bond breaker material before it was removed. The photo below shows the gap caulked.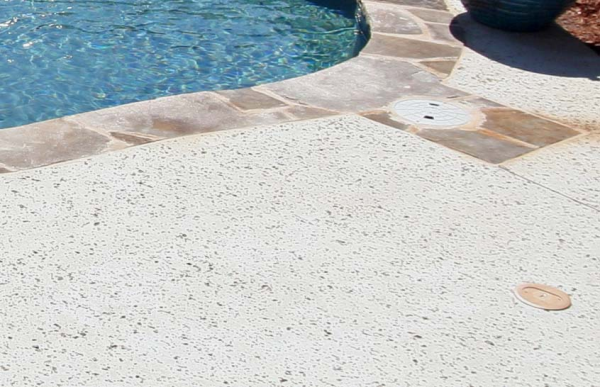 So when choosing a pool keep in mind the coping and the purpose it serves.
Topics:
all
,
brick coping
,
Coping
,
flagstone coping
,
pool coping
,
poured coping