Posts By Month:

---
Blog | Yard elevation and how it impacts your pool installation
---
The slope or elevation of your property has a direct effect on how your pool will be built. It really does not matter if your yard slopes toward your home or away from it. You will have special considerations either way.
Lets look at a property that slopes away from the house first. With this scenario depending on the severity of the slope you will need to be sure that the pool structure will be in the ground enough to be stable. Many yards that have a dramatic slope away from the house require engineering to make sure they are properly supported. Piers may be required or it may need a key way installed. The point is don't guess at the required solution and don't let your pool builder guess either.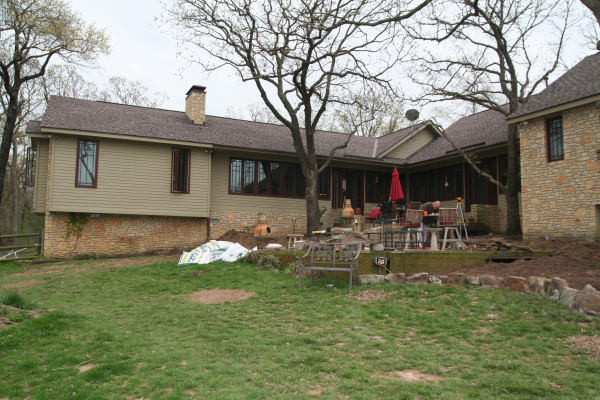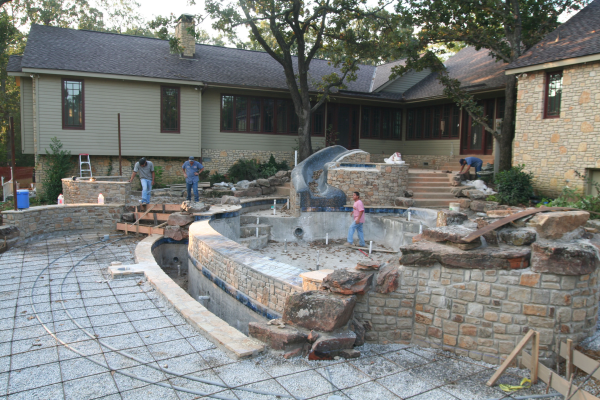 On the positive side of a yard sloping away you have a few more options of thing you can do to make for a more dramatic pool. You can do multi levels of decking around the pool. By doing this it creates separate areas for groups to gather in. You may have areas in the shade and some in the sun so you can accommodate everyone.
Another possibility may be to use the slope for a vanishing edge pool. These pools have the effect of water spilling off one side into the yard. Or if a lake or pond is behind your home it will look like the water is spilling into the another body of water. There are many possibilities.
When your yard slopes toward your home there are a few different things to consider. First would be drainage. You don't want to put in your pool then find out your home floods ever time it rains. So checking elevations and path of water flow is critical before construction starts. With a proper drainage plan you can avoid any water problems.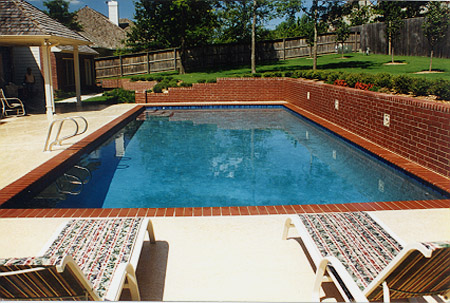 One of the positive aspects of these types of yards is you can use the slope for other effects. To retain the slope behind the pool you can either build a wall or raise the pool wall on the sloped side. This is called a raised bond beam. This is in effect a wall that rises up from the pool tile line. This raised wall can be tiled or a stone facade can be installed. Many of these raised walls are used for a focal point such as a water fall. The above photo is an example of this type of raised wall with a water fall.
So as you look at your back yard and dream of ideas don't forget to look at the slope of your yard. It may make for a more interesting pool!
Topics:
all
,
pool in a sloping yard
,
tulsa pools
,
yard elevation for a pool